Hui! Viele coole Sachen kommen diesen Monat raus! Na mal sehen ob ich dazu komme ...
3. Juni - Devils Game
Liam "Hunter" Blake hates the Reapers MC. Born and raised a Devil's Jack, he knows his duty. He'll defend his club from their oldest enemies—the Reapers—using whatever weapons he can find. But why use force when the Reapers' president has a daughter who's alone and vulnerable? Hunter has wanted her from the minute he saw her, and now he has an excuse to take her.

Em has lived her entire life in the shadow of the Reapers. Her overprotective father, Picnic, is the club's president. The last time she had a boyfriend, Picnic shot him. Now the men in her life are far more interested in keeping her daddy happy than showing her a good time. Then she meets a handsome stranger—a man who isn't afraid to treat her like a real woman. One who isn't afraid of her father. His name is Liam, and he's The One.

Or so she thinks.
17. Juni
The final Rough Riders book. (Wie alles begann ... )

Settle in for the hot McKay romance that started it all...

The moment Carson McKay saw the sexy blonde at the dance hall, he wanted to throw her over his saddle and gallop hell-bent toward the closest church. Given his reputation as a lover and a fighter-not necessarily in that order-it wasn't surprising she gave him the cold shoulder. But he hadn't expected the mean right hook when he tried to steal a kiss.

Carolyn West might look sweet and innocent, but she's no fool. The good-looking cowboy with the heart-stopping smile didn't really want to marry her; he just wanted to take her for a test ride. But when he kisses her a second time, she doesn't fight her burning attraction to him...until she learns he's one of the McKay cowboys she's been warned about.

Carson doesn't care about the long-standing feud between their families; he knows that Carolyn was meant to be his. And the more intimate they become, the more Carolyn sees the real man behind the wild cowboy reputation-a man who wants the same forever kind of love she does...and who will lead her into a love story that spans fifty years.

Warning: Crazy, hot, sexy and sweet--good girl meets bad boy cowboy and they prove lust can last a lifetime.
30. Juni
Kein Klappentext bisher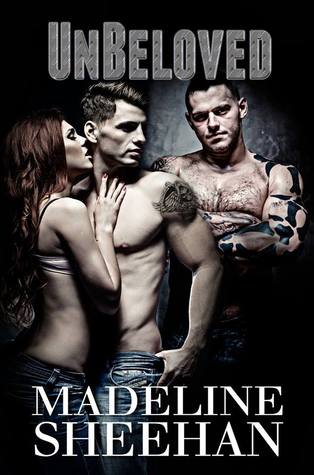 ansonsten wären da noch ...


Release Date: June 10

WRITTEN IN MY OWN HEART'S BLOOD is the eighth novel in the world-famous OUTLANDER series. In June of 1778, the world turns upside-down. The British army withdraws from Philadelphia, George Washington ...

more

Release Date: June 3

I am Princess Meredith NicEssus. Legal name Meredith Gentry, because "Princess" looks so pretentious on a driver's license. I was the first faerie princess born on American soil, but I wouldn't be the...

more

Release Date: June 17

Catch a professional assassin: top priority. Find a failure-to-appear and collect big bucks: top score. How she'll pull it all off: top secret. Trenton, New Jersey's favorite used-car dealer, Jimmy ...

more

Release Date: June 24

#1 New York Times bestselling author Robyn Carr returns to Thunder Point with an uplifting story about overcoming loss and finding unexpected love Scott Grant has a bustling family practice in the s...

more